– 4:53am; Sat 25th May, 2019 –
Hey Queen!
Thanks for checking in 🙂
This post is kinda long, so I'll jump right in 🙂
After doing my beauty post on surgery a couple of weeks ago, it seems only fitting that my first Health & Fitness post should be based around surgery too.
I thought long and hard about what angle I wanted to approach the 'surgery' topic.
There's plenty of info out there about the surgery/procedure, (example at the bottom if you need one) 
But, I don't recall seeing a whole lot on how to prepare YOURSELF for the ordeal, (or what happens after it).
So, I decided to create a post on how you can get yourself, (and your house) prepared for an easy, stress-free recovery.
One thing I noticed about my surgery was the shock to the system before it even happened.
This had been something I had talked about for 10 years, begged for, for 2 years and suddenly – it was happening in a month. 
I felt my pre-op appointments were rushed and I left more questions than I came in with.
So, this post is a little longer than my regular 3-minute-reads, but I thought it was important to give you a little extra time, (being more thorough in the process) just in case you're feeling the same way.
If you're in a hurry, you can go through and read what's in bold
One Month Out
One month out is when you want to start making some changes to your diet and lifestyle.
The best thing you can do for your body is to drink plenty of water, refrain from smoking, (it affects the healing time of scar tissue) as well as alcohol, caffeine and sugar. 
You'll also want to have fruit and veg on the daily to keep your bowels moving from good ol' trusty fibre.
If you aren't in too much pain, try going for a brisk walk for at least 30 minutes each day.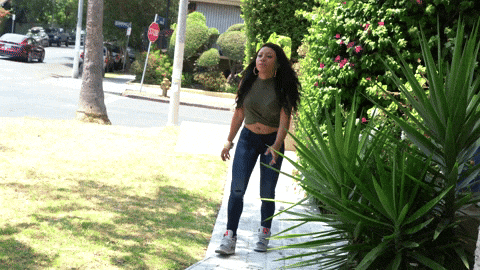 If you can't do that, you may want to consider taking a cold shower every few days – which you can read more about on My Remedies post.
I did it at least every 3 days leading up to my surgery – it's never pleasant, but I always feel AMAZING afterwards. (This is from the norepinephrine, serotonin and anti-inflammatory effects).
Cold shock therapy/physical activity both have anti-inflammatory benefits, which will speed up your healing time post-op.
Start writing down some things you can get done while you're stuck in bed. You should really aim to rest, but sometimes it's also nice to do things that make you feel productive after a few days of feeling stuck.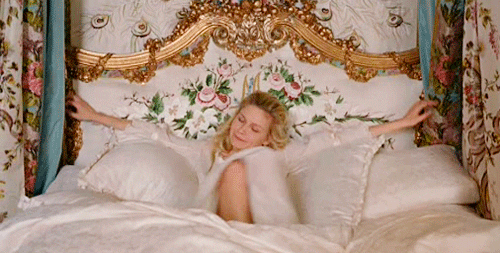 Two Weeks Out
This is when your emotions and thoughts will start to run.
You may experience guilt, apprehension, anxiety, stress and a whole bunch of other really fun emotions.
If you are feeling this way, please know – it's completely normal and I see girls posting about this all the time.
It's also one of the quickest and easiest surgeries to do, (invasive-wise anyway).
You'll want to get all your scripts filled, hospital paperwork ready and start prepping for post-op. 
Here's a list of things you can do to get ready for an easy recovery:
Get your coffee/tea down from the top shelf (and anything else that's up high – it will prevent pain from the gas)
Do a grocery shop and meal prep for easy meals (check out the Pretend Cooking Channel)
Prepare at least 2 weeks of comfy, loose-fitting clothes
Have spare sets of towels and bedding ready so you'll be feeling fresh both the night before and while you recover
Start packing your hospital bag
Make a calming/happy music playlist on your phone
Add movies and shows to the 'Watch List' function in Stan/Netflix/Hayu
You should also do yourself a favour and buy yourself some fancy pj's for post-op.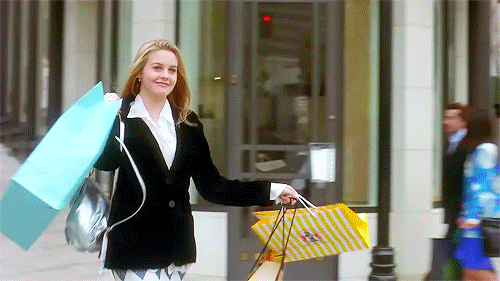 I've recently bought my first 'nice' set (first set ever, if I'm being honest) and it's been so nice waking up every morning feeling a bit fancy. 
I bought mine from Slumber Society, which is a brand owned by a fellow Endo Queen, so the pants are super comfy and stretchy – perfect for post-op. 
You can even get them embroidered with your initials or name.
She's also been kind enough to give you a discount code! 
You can use "BBSociety" for 15% off *

One Week Out
One week out is when you'll really start to get nervous.
It might be a good idea to start experimenting with some meditations you can use to keep calm on the day.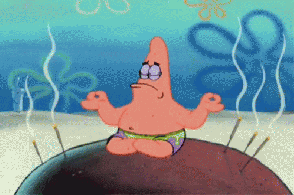 Some people find meditation a bit daunting, and I think that's because it's a really personal thing and it takes a bit of trial and error to find what works for each person.
Around my surgery, I used the Insight Timer app, (it's free) to do a combination of guided, long and quick meditations.
It's also where I've found my most effective meditation, called box breathing.
It's a simple breathing technique that's super effective at resetting your breathing > heart rate > blood flow > inflammation, (and anxiety too).
You can access the exact one I first found, (and still use) here
If you've read My Remedies, you'll already know that I love Sleepytime Tea as an all-natural sleep remedy (without melatonin).
It won't knock you out, but you may notice deeper, longer sleeps like I do. 
http://bit.ly/BBColesSLEEPYTIMETEA
You may experience shoulder pain from the gas post-op, so you'll want to make sure you've prepared as much as possible to prevent any extra strain.
Remember not to push yourself too hard, just do the tasks that you think will be most beneficial to you.
You'll also want to pick up a box of peppermint tea, as this helps to pass the gas through your system. You can pick up a box of 80 from Coles for $11 
http://bit.ly/BBsEndoColesPEPPERMINTTEA
The Night Before
Do lots of meditating, mindfulness activities and positive thinking to keep your stress levels and inflammation under control.
If you're having worrying thoughts, repeat to yourself (out loud) "I am going to the best possible place with the best possible people to help my body. I'm going to wake up feeling relieved, rested and ready to heal".
Try to just let them pass and remind yourself you're safe.
If you need an extra pep-talk, here's an epic one from Will Smith – I just watched it again and got goosebumps everywhereee.
Like I mentioned in the beauty post, it tends to be quite dry in hospitals. So, it might be a good idea to get a big drink of water in before your cut-off time and apply a good dose of moisturiser. 
I like rosewater for an extra boost of hydration, (see the beauty post for my method, prices and links)
The Day of
You'll want to have some meditations or calming music playing through headphones all day to keep you nice and zen.
If you have a bit of a wait before surgery, treat yourself to a nice beach walk or something that keeps you calm.
Remember, you're just going to have a nap and wake up again!

I was a little nervous right before I went under and the surgeon said something that really put my mind at ease:
He explained that the aesthetic works in three ways – one is a sedative, (so you sleep) one is an analgesic (to relieve pain) and I can't remember what the last one's called, but it works on memory. So basically, you won't be awake, you won't feel it and your brain won't actually be creating any memories to remember anything, (until it wears off and you wake back up again).
If you're still feeling nervous, you can watch my video on My Endo Surgery below.
Post-Op
Post op you'll want to rest while sipping on peppermint tea and doing gentle movements to keep the gas moving.
I took little laps around my bed for the first few days, then the whole house – going up and down the stairs, (you can use your coffee table if you don't have stairs).
I also rolled my shoulders around at least once an hour to get it moving out of them.
It should be noted I stopped after 5 days thinking I was good, and it hit me like a truck on day 9 – learn from my stupidity. 
You'll also want to keep your mind stimulated with movies, fun games on your phone, arts and crafts, puzzles and card games.
Focusing on your self-care is SUPER important to your healing process.
If you find the brain fog has been hitting you a little hard lately, it might be a good idea to make a list of things to do each day.
And I'm talkin' reeeeeeal basic, like, "brush teeth, drink water, move shoulders, etc.)
Other than that – kick back and relax!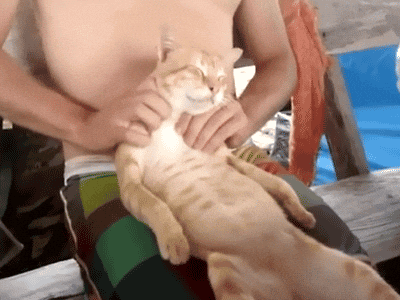 Healing times are different for everyone – but you should plan for 2 weeks if you can, just to be safe.
I hope this post has helped you to feel a bit more at ease and has given you some tips for recovery.
Again, good luck for your big day and don't hesitate to flick me a message if you have any questions or are feeling a little nervous!
Sending love, hugs and pain-free days, (and an easy/quick surgery!) ❤ 
BB xx
A website that explains the procedure, (just like I promised): 
http://bit.ly/BBsEndoLAPAROSCOPY
*Discount amount or validity may change upon request of the business owner. While this will probably only happen during peak periods, I will ensure to update this blog post accordingly as soon as possible. (For the record, I don't see it happening anytime soon, I just wanted to put in here JUST in case, to save disappointment)