Hey Queen!
Thanks for checking in 🙂
Today I have something I'm super excited to announce – a HUGE discount deal for one of my top Endometriosis and period pain treatments – The Ova+ Period Pain Reliever Tens Machine from Tenscare!
If you're just here for the code scroll down a little below to find it in BOLD.
If you're not into reading, you can also scroll down to the bottom of this page to watch a review and demo video instead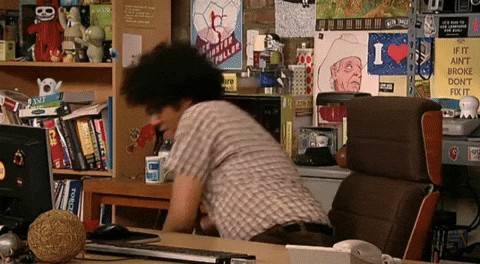 So I'll dive-in with a little back story for you,
Last year, during the year from hell, I had heard about these little life-savers and their amazing powers, but they were $100 and I was hesitant to spend that much.
(Keep reading to find out how you can get it for
UNDER $40!)
If I could go back to last year, it would honestly be the #1 thing on my list.
When I started this blog, it was a long-term goal of mine to get a discount code from Tenscare to promote like crazy.
I didn't care if it was sponsored deal, or if I got anything out of it – I just knew I had to do my best to get the word out and help people.
AND IT'S HAPPENED!
After speaking with their gorgeous social media manager, they have been kind enough to offer a discount code for FREE SHIPPING ONTOP of the ALREADY DISCOUNTED PRICE of $35.95 until the end of JULY!
USE CODE "BBENDO" FOR FREE SHIPPING – http://bit.ly/BBTensCareOVA
While this code for free shipping will work until the end of August, I've been informed that the discounted price will be ending at the end of July.
Little inside info for you (and this is 100% real) it's currently so heavily discounted it's actually BELOW COST PRICE
This has been my NUMBER ONE GAME CHANGER with my Endometriosis and period pain. I can confidently say it has stopped soooo many hospital trips.
It's true power was proven to me yet again just this week.
On my last shark week, I went to get out my trusty Ova and noticed my little cord had fried, (kinda my fault from me bending it on a crazy angle alllll the time).
I was supposed to order a new cord and completely forgot about it.
When ovulation hit, my pains were as bad as they were last year, (for the first time), and I went through a full box of Endone in a week – yikes.
(It was also the first time I didn't wear my Ova….
But, we all know that when you're in pain, the brain isn't so great at piecing things together)
Jump to Thursday last week when I went to use the machine to film and promote the discount- and I realised I'd STILL forgotten to get the cord.
(I still didn't piece together that's why my pains were getting worse and worse…learn from my stupidity.)
ANYWAY, I went and bought a machine FULL PRICE at Amcal for $80 yesterday (wahhh) so I could get some filming done for you and show you, show you what it looks like brand-spanking-new, and how I use it properly.
(I could have used my discount code and just purchased the cord from Tenscare, but I wanted to mean it 100% when I say I'm not getting anything out of this. I'm genuinely just trying to help other Queens!)
Thank god I did, because my pains were so intense I decided to crack it open early and use the cord and OMG what a difference it made.
In fact, yesterday, when I was leaving the doctors, (to get more pain killers and prep for shark week), we were all sitting there trying to figure out what was making my pains worse again.
It was only when we were leaving when Josh said, "Wasn't your tens machine broken for like a month?"
*lightbulb moments*
DING DING DING DING DING DING DING DING DING
It was my original plan to maybe do another giveaway with the one I just bought.
But, I've been rotating them both on charge so I could wear it on a low setting for pretty much two days straight, and I'm almost back to normal.
A few days ago, I was having major anxiety prepping for shark week.
Now I'm back to feeling empowered, knowing it will still be hard – but with my trusty tens, meds and box breathing – I know I'll be fine, and that's truly a gift.
If your pain is bad like mine, I'd recommend taking full advantage of this deal and treating your uterus with two Ova's.
That way, you can rotate the two and you won't have to worry about replacing the cord or the pads anytime soon either, (they last about 3-6 months and cost around $20-$25).
Watch my official review on YouTube below to see the unboxing, how I set it up and how you can wear it below
If you do purchase one, (or just have some more questions), check out my next clip on IGTV where I go into a little more detail, give you my tips, answer FAQS and more. I even turn it up too high to show you what happens! (eek!)
If you prefer to read some more, check out their website below and don't forget to use code "BBENDO" to get free shipping!
I hope this brings you just as much relief as it's brought me and if you do get one, (wise choice Queen!) don't forget to upload a photo with the hashtag #BBsEndo so I can see!
Sending love, hugs and pain-free days,
❤ BB xx